Things to post on Instagram when bored
Promoting your business or personal Instagram profile is a must-have in the modern world if you want to gain success among people. But it's also not surprising that influencers and brand marketing managers sometimes struggle to find new ideas for new posts. This plateau stage can be ended shortly after you find new ideas that spark inspiration for new content.
A good marketing manager that gets the idea of how social media work knows that algorithms treat accounts that post more frequently much better. It's not a surprise, though — the algorithm adapts to the online behavior habits of general audiences. This is particularly why you have to post something good at least once a day — otherwise, your posts quickly sink under the pressure of more popular and more active accounts.
With this kind of competitive consistency, running an account might quickly get you bored. The good news is — you're not alone in that, everyone burns out after a week of intensive work to the point where there's no coherent thought left.
We've got you covered: consider this article as your emergency kit for times when you don't have even a single clue on what to post.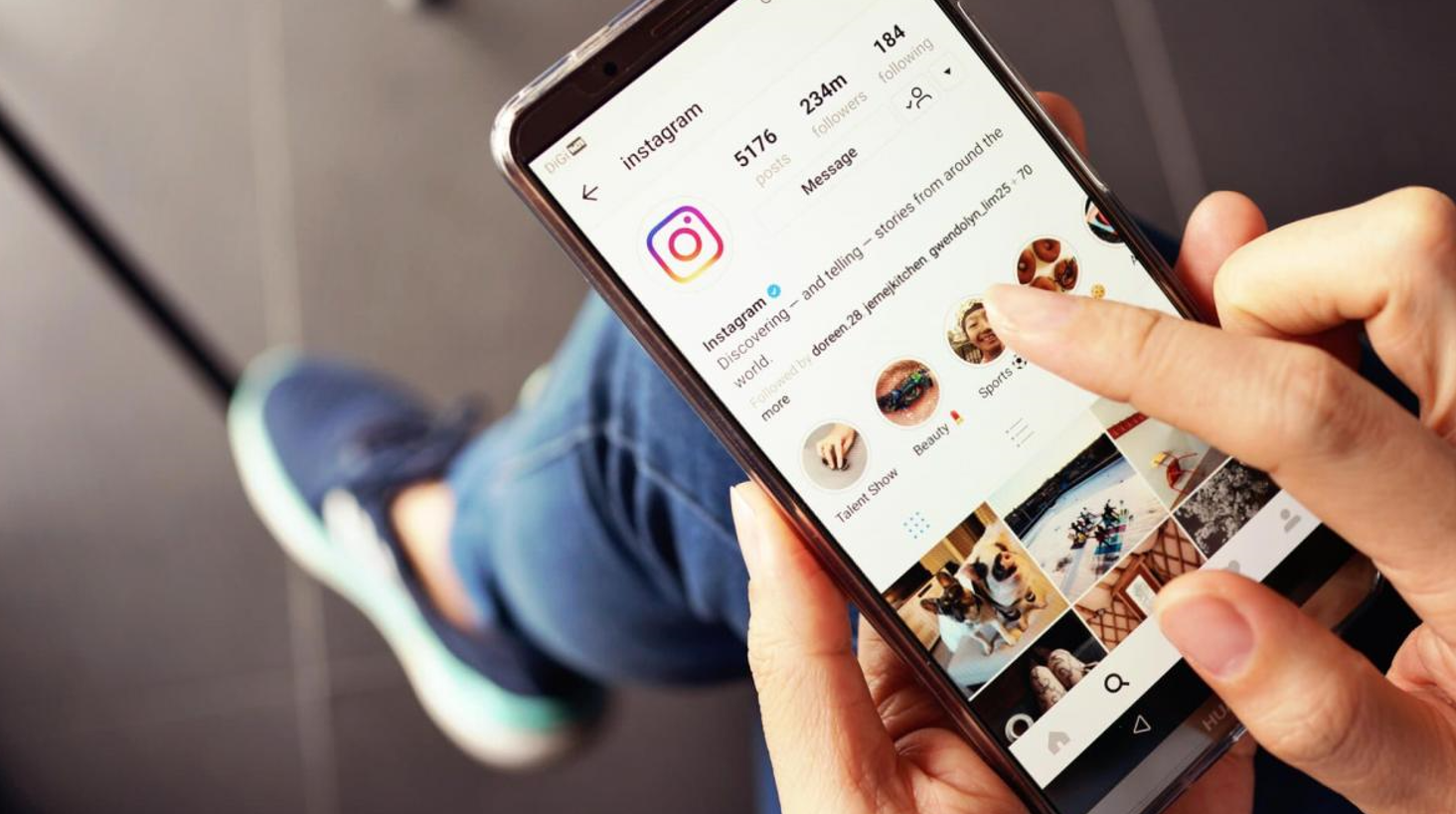 Top-tier posting ideas that work anytime and for everyone
Thankfully, Instagram is a visual-oriented platform, meaning that any kind of media is already paid attention to. The difficulty comes with keeping your audience tuned to what you're up to, to grow closer to them. Check out these few post ideas that we liked:
Showcase your product. High-quality media content with your product is a must-have for every brand or business account. Take some time to record a beautiful video and edit some photos to capture the best part of your product or service. With carefully curated content, you'll receive more attention and admiration from your followers, which will certainly result in increased sale rates. Be creative and try to not make a blind and direct advertisement. Instead, tell a story that meets your customers' values and drops some light on the best things about your product.
Post media with product tags. These awesome enhancements for your sale rates exist for both posts and stories. Shopping tags are an ultimate tool to attract more customers — people usually like it when the price is already shown in one click and they don't have to acquire this information through the manager. Also, these tags allow shopping without leaving the platform, which is really convenient for customers.
Try Instagram Reels. If you haven't done it already — do it now because Reels are basically a TikTok inside the Instagram — and TikTok content gets viral literally in minutes. With Reels, you can create attention-grabbing and really cool-looking videos that will boost your engagement and even bring you more new followers. These clips can be only up to fifteen seconds long — this is just enough time to make someone interested in what you do. Be creative there, be funny, be talented, or inspirational — that's a key to any success anyway.
Show some behind-the-scenes content. If you have some unreleased yet media content from the making of your product, interview, or event, posting it can be a great idea in terms of engagement growth. This is how your followers get to know the real you, get closer to buying your product while simultaneously you gain more of their trust. And what's the best about this kind of content? You don't even have to edit it because BTS videos are meant to be unpolished.
Don't ignore UGC. User-generated content is the most powerful social media marketing tool available now. It creates and strengthens trust, shows that you're tuned to your community's likes and interests, and ready to start productive conversations with customers. For example, clothing brands who repost people's photos in their clothes, have a better reach and faster engagement growth — this is also how you can transmit your values and opinions to a larger audience.
Post a video or a picture of your employees. Being the owner of the business is great, but its' stable work wouldn't be possible without your employees. Share some of their pictures, tell more about them or add a funny story that happened between you and this person — people love it when brands are honest with them and their employees, giving them a spotlight. Also, it's a great way to make a point that your product or services aren't just that — it's a passion and a good work of people who do or create it.
Announce new products or tell your followers about new goals. This will be enough to return their interest to you. Also, you can get them some insight into how big are your ambitions and what are your values — it's a key point in gaining customers' trust.
Create a giveaway or contest. This is a quick and powerful method to skyrocket your engagement metrics. Use simple rules, offer exclusive prizes and ask participants to tag their friends to enter the contest — this can potentially bring you hundreds of new followers. Remember that the prize should be relevant to your audience and not too affordable — otherwise, they can just purchase it without your assistance.
Post holiday-related content. This is probably the laziest but most profitable way to generate a better reach and engagement Open your calendar, check out what big or relevant holiday comes next, and prepare your posts accordingly. Use this method not only for big holidays like Christmas or Halloween but also for something funny or thematic like National Ice Cream day or World's Health Awareness Day. Remember that small holidays should be relevant to your audience and your niche, otherwise, no one will be emotionally invested. You can use hashtags to improve your visibility during the holiday season — they should be also niche-related.
Use captions with CTA. Ask your followers to tag their friends, answer your questions, or make you answer something. The call to action should be efficient and compact — usually, it's the last line of your caption, your last chance to grab more attention from the audience.
A classic of all times: a quote. This kind of content is effortless yet efficient in terms of bringing more attention to your profile and your style. Choose something easy and catchy — something reliable to your brand, and afterward, for some time this will be constantly associated with your business and its values. Don't forget to credit the author of the quote and also create a few temples for posts like that — Canva will work best for this purpose.
Post about an event you've recently been at. Cover it, showcasing your best shots and favorite moments — especially if there was a party.
Do collaborations with influencers. These partnerships increase your credibility multiple times, skyrocket your sales and give you significantly more visibility and brand awareness. You don't even need big influencers to work with you — as practice shows, micro- and nano-influencers provide a generally better response to your product and their followers are more invested in what you do. Also, influencers with small but loyal audiences often prefer to work with small businesses they like and share their values with. Find a few people like this in your niche, and you'll get a few perfect posts and good promotions.
Collaborate with other brands. Some collaborations like UEFA and Pepsi get to epic levels. Of course, there's no need to try and reach that scale — partnering with a cool brand in your niche is enough to get a good response from people, but only if you create something great together. To do so, you have to have a good insight into your niche, local brands and have some creative ideas. If you're a clothing store, collaborate with jewelry or cosmetics brands — these audiences usually overlap, so both brands can grow their audience, create an exclusive or limited product and therefore increase their sales.
Do a Q&A session. You can use posts, Lives, or Stories to do so — every option is great. To create a Q&A post, create a list of questions you get asked the most often, and dedicate every question to an explicit and useful answer. With Stories, you have a special sticker that allows people to ask you questions — use it for better engagement. And finally, you can answer any questions during the previously announced Instagram Live — that's the best way to create a profound bond with your audience and promote yourself or your brand as something close to people
Post tutorials. If you're great at something, try teaching other people. Tutorials are great for every business — they provide close access to any information important to your followers. Video tutorials are simply the best — they not only tell people how to do something, but they also show step-by-step techniques for anything.
Use carousels. If you run an educational blog, a lot of information won't fit the restriction of 2200 signs per caption. You can create a carousel instead: a little gallery of up to 10 slides in a single post will give you all the space you need for telling long stories and sharing your experience. Also, carousels can be used as a showcase of your best artworks.
Run an Instagram Live. Connect with your audience live: answer their questions, give them live instructions, joke, and generally have a good time. This way you can build a special connection with your followers because they're seeing the real you without editing apps, polished photos, and well-though captions. You can also show some behind-the-scenes content, tell your favorite stories, or announce something important. To make sure you'll get the best results, don't forget to send a notification to your followers about an upcoming Live, practice your speech a little bit, and get as much natural lighting in front of you as you can. Also, the place where you run a Live, should be quiet enough to not disturb you and your followers with loud or unpleasant noises.
Pro-tip: create a content calendar and start posting effective posts
...Yes. This is a lot, we fully acknowledge that. However, we'll be really happy if those ideas come in handy for you. And if you're afraid you'll forget about posting again, here's our best advice: start a calendar with a posting schedule. You can create it with nearly every tool that allows creating a table: Microsoft Office Suite applications, Google Spreadsheets, Notion, Evernote, Sparknote, and other services. This way you'll be able to control what you're posting and when — scheduling makes everything so much easier. Also, this is how you can preview your Instagram page to see if all posts maintain the same visual style.
Divide your content strategy into different categories of posts: educational, lifestyle, selling, and many more of them. This will help you sort and plan your future content without stressing about posting it at the last moment. Some profile feed previewing apps even allow you in-built retouch tools and the use of fancy filters.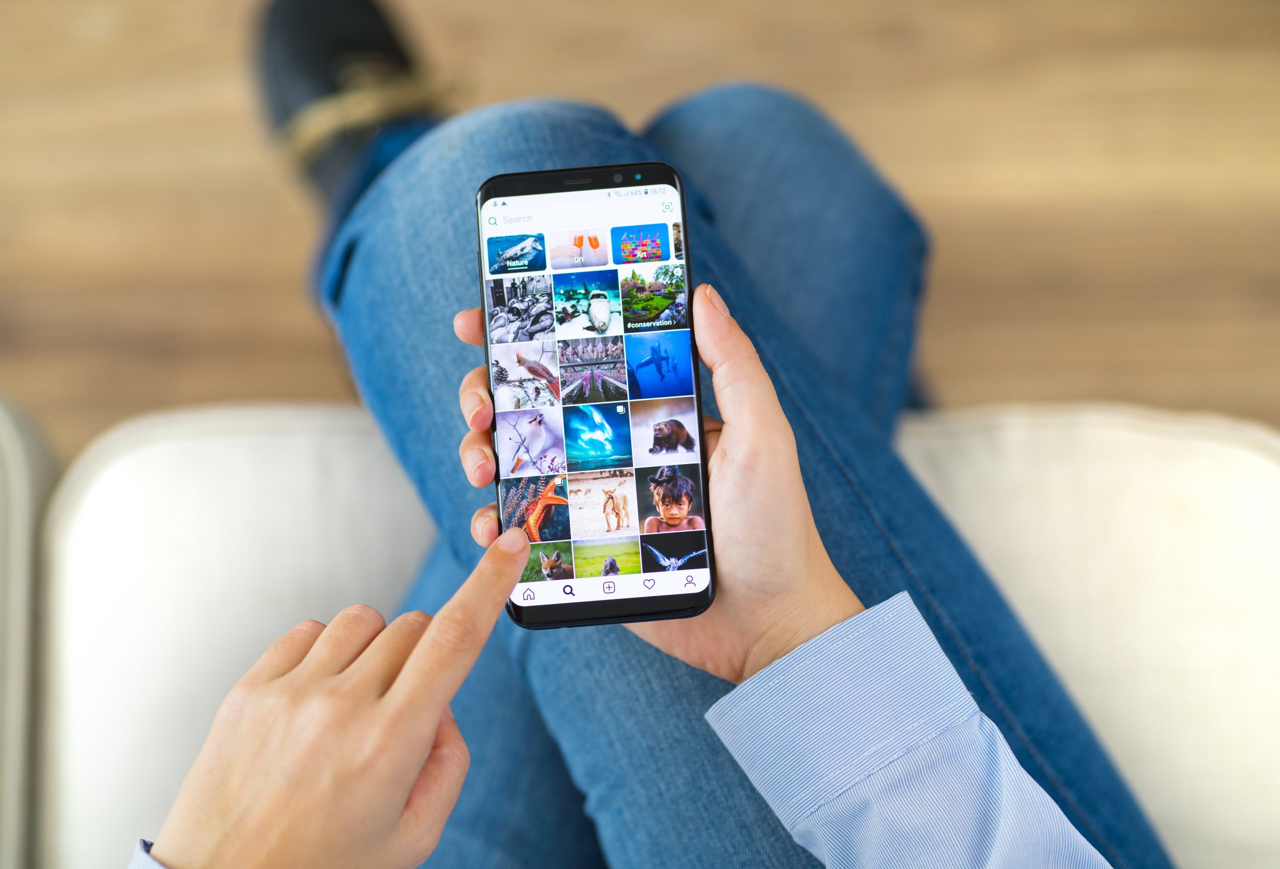 Content planning is a great skill that can bring you more sales, more brand awareness, and a better sense of stability. High-quality posts matter for your business — create ones that take everyone's breath away and then watch how many new followers are there.
---
Comments:
---
Also read:
▷ How to get followers on Instagram without following: Our tips on following-free audience growth
▷ How to respond to Instagram comments: Do all comments have to be replied to?
▷ 3 Things to do If your Instagram Promotion or Ad wasn't approved: Reasons why your Promotion can get rejected
▷ How to track someone's activity on Instagram: Top tracker apps you might want to try
▷ 10 Simple Ways to Thank Your Instagram Followers: The many ways to thank your followers
▷ 12 Ways to Get More Instagram Followers (2022 Guide): 12 New Ways to Get More Instagram Followers in 2022
▷ Want to Expand Your Brand on Instagram: Stick to These Top 7 Marketing Tips!
▷ Want to earn thousands of likes on Instagram: Look how you can make it possible