How to Swipe on Instagram PC?
Instagram is a perfect all-in-one social media network based on media content. It has its own rich history, but what matters the most is its intercompatibility ‒ you can use Instagram on your iPhone, Android smartphone, personal computer browser, or even a Windows 10 Instagram app.
Instagram allows you many ways of sharing the best moments of your life ‒ posts, stories, Reels, IGTV, and Live streams. Even if you run a brand account, all these features are perfect for promoting your business. Since everything on Instagram is built with a positive user experience in mind, navigation inside the app is really easy. With a web browser, though? Some people find it easy, and some struggle to find some features. Let's take a quick tour of the Instagram history and see how you can swipe the photos on your PC in an easy way.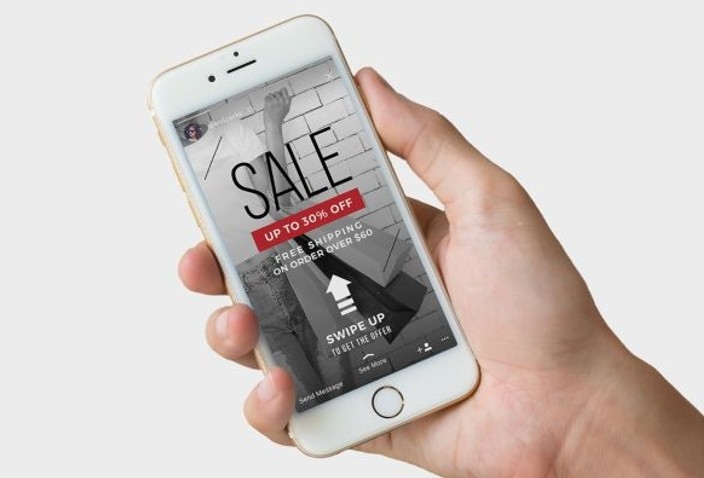 A dive into the Instagram history
The first version of Instagram saw the world in 2010, but the peak popularity that paved the path for this app was in 2012 when the first talks of being bought by Facebook began. The initial idea was to bring a media-based platform where people can share their favorite pictures, but soon, as more features started to appear, Instagram grew bigger and bigger, eventually becoming a business platform as well.
What Instagram does perfectly is giving aspiring influencers, content creators, and businesses a voice and a platform. You can scroll your Instagram feed for a few minutes and check out a few great artists or even learn something new from people all around the globe. This kind of exposure connects millions of people who share the same interests and opinions ‒ it's the perfect trait of any social media network.
Of course, Instagram wouldn't exist without the main content ‒ photos. Photos were the first type of content to appear on Instagram, and the app was created directly to share pics. It was only a few years later when videos were added as well as other formats. What's the most important thing you need to know about photos and other visual content? The human brain reads and processes information from media 60k times faster than if it was written in words. Basically, photos are what makes us think fast and creatively, using our imagination and associative thinking.
For your business account, different edited or not pictures allow you to demonstrate the best features of your product or services. It's media content that gets more attention than text in captions, although no one will oppose reading captions as well. Instagram gives you and your business a perfect opportunity to express your products or yourself in a unique way by creating a wonderful feed with beautiful pictures. You can easily express yourself or your business in Instagram photos.
And of course, we would be nowhere if Instagram wouldn't allow us to share multiple photos at once. This feature is called "carousel" and it lets you add multiple photos to one post ‒ you can easily swipe from one photo to another.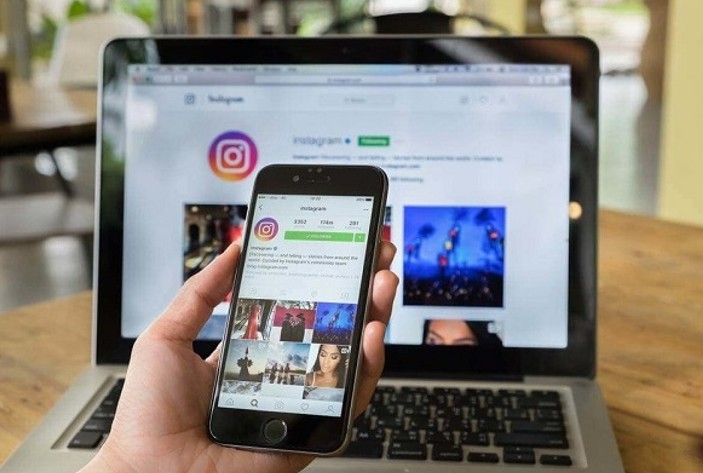 Swiping photos on Instagram from a PC
If swiping on your smartphone is a no-brainer, doing so through your web browser version of Instagram can cause some confusion. 
On the other hand, there are multiple ways to swipe photo carousels on Instagram from your PC.
Click on the arrows. Open the post with multiple media, and click on the left or right arrows on the content to swipe left or right appropriately. It's quite similar to the way you would swipe between photos on your PC.
Use your keyboard. You can do the same in an even more convenient way ‒ by tapping left or right keys on your keyboard once you've opened a multi-photo post.
Use your touchscreen. Now, if your laptop has a touchscreen display, you can hit these arrows directly on the screen, or even swipe the photos just like you would do it on your smartphone.
As you can see, there's nothing difficult with swiping between photos on a multi-photo Instagram post. This way, if someone uploads a series of pictures into one post, you can enjoy the benefits of this feature to the fullest. The main benefits are more detailed information, and a more outstanding way to deliver some useful info.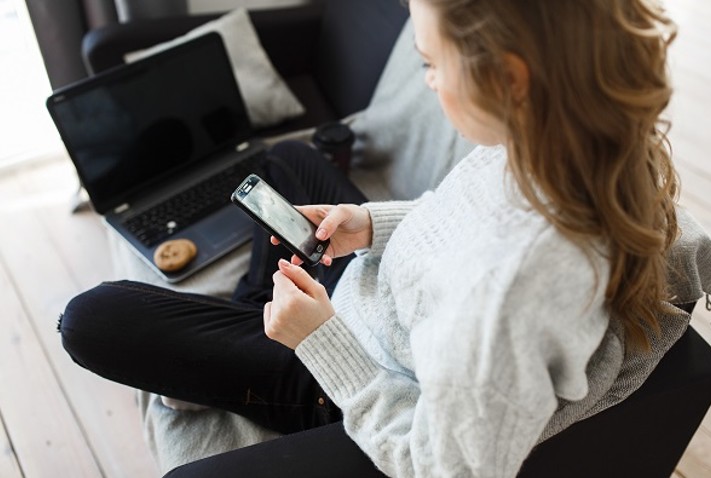 There's more to the Instagram features, though. As the app constantly upgrades itself and developers try out new features, you can enjoy more and more of the opportunities on Instagram. You can stay in reach with your favorite brands and stay engaged with your own audience, drawing even more traffic to your Insta page. You can also find a lot of like-minded people and handy accounts thanks to the Instagram content algorithms ‒ it sees what kind of content you like and offers you even more of that.
There are definitely more things to come in terms of adding new features, but even now you can enjoy Instagram to the fullest ‒ shop, interact, play, and learn. As a business, you can use the app as your growth platform, selling products and attracting more customers.
---
Comments:
---
Also read:
How to Recover Permanently Deleted Instagram Account: How to recover your Instagram account and get back online?
How to Check Direct Messages on Instagram on Computer (PC): Can you check Instagram DMs on computer?
What is Instagram Clipboard and How to Find it: How to copy and paste from another website to Instagram?
What Does S4S Mean on Instagram And How to Do S4S: What does S4S mean for your Instagram?
How to Hide Chat on Instagram Live: Why would someone want to hide a chat on their Insta Live stream?
What Happens When You Mute Someone on Instagram: What happens when you mute a certain follower?
How to Increase Your Instagram Reach With Hashtags: Popular Instagram hashtags
How to Increase Social Media Followers Using My 8 Killer Tactics: The benefits of using social media for your promotion