How to Increase Your Instagram Reach With Hashtags
Hashtags are an important part of a promotion on Instagram and any other social media. Adding a simple # before a word or two that will make it easier to find your brand online will make your audience way wider than just your followers. In a fact, hashtags also are a great tool to build a community.
This article will be your guide to Insta hashtags. You'll learn to use tags in the most efficient ways and to utilize them to grow your Instagram page.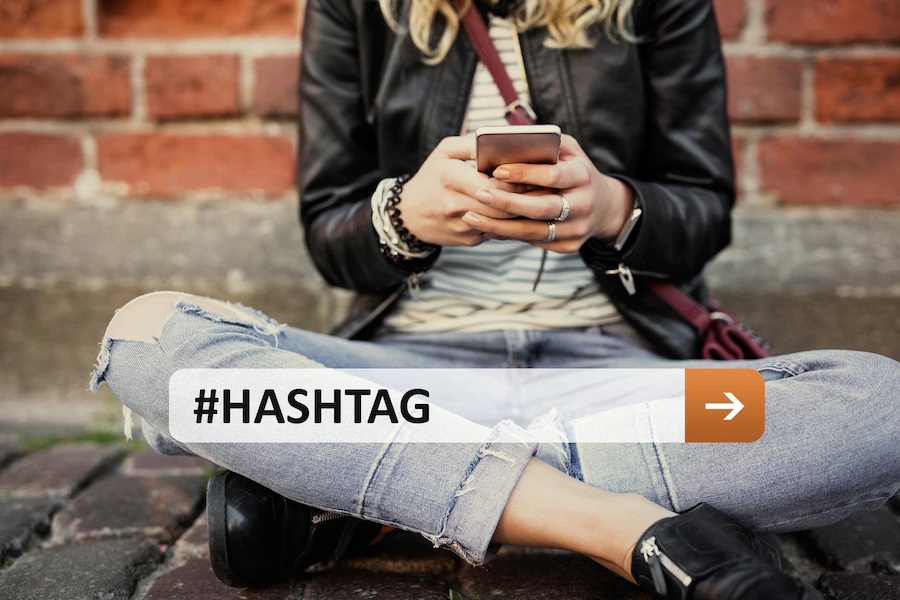 Popular Instagram hashtags
The easiest thing would be to use the most popular tags. Alas, it's not that easy ‒ most popular hashtags are represented by common words like #love #instagood and #art, which won't make your promotion as effective as the use of specific tags. For example, #love is already used more than 1.9 billion times ‒ if you use this tag, your post won't be noticed in this enormous feed of other posts with this hashtag.
So yeah, the most popular tags are not the most effective. But what they can provide you with, is the types of hashtags you can use for different purposes:
product or service tags: a good way to promote your goods if you use them the right way. We advise you to use these with caution and customize them to reach your target audience;
niche tags: use these to show your field of expertise ‒ #beautystudio or #accessoriesshop;
community hashtags: there are a lot of like-minded people on Instagram that share your interests. Tags like #musiciansofinstagram or #vegansofinstagram will show your content to these specific communities;
seasonal or holiday tags: we advise you to use industry-specific holidays ‒ think #nationalworkerday or #halloweenmakeup;
location tags: now, these are powerful if you want to attract more local customers ‒ #pmumanhattan, #beershopnewark;
daily hashtags: a part of online culture. You can use them under your entertainment posts, but they won't bring you a lot of new followers. Examples are #FridayFunday and others alike;
acronyms: #TGIF or #TBT are commonly used mostly to express your current feelings instead of attracting new people to your account.
Don't like these options, but want to have really powerful hashtags ready to skyrocket your brand account? First, create your branded hashtag that will make your content stand out among your competitors. Second, continue on reading this guide to learn even more about the power of hashtags.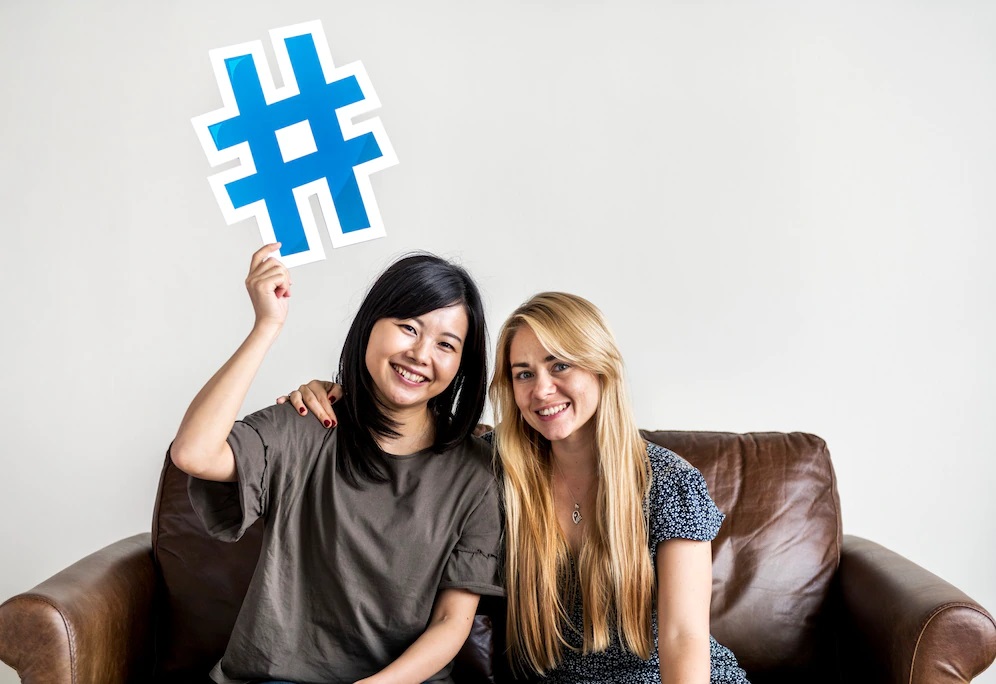 Use hashtags for your Insta promotion
You can include up to thirty tags in your caption and up to ten of them in your Story. In a fact, you don't need this many hashtags to boost your engagement.
Experiment with numbers to learn what amount of tags will work the best for your business. Including around 10 tags in your caption will do, and the less is the better, as hashtags tend to clutter your captions.
Of course, there are ways to hide tags so they won't look irritating in your captions or Stories:
put them in a comment;
hide them in your caption;
hide them in your Stories.
The first option is the easiest: after you publish your post, add a comment with your hashtags. Simple as that.
For caption, we recommend adding a period, bullet, or any other punctuation mark at the bottom of your caption and separating them with line breaks. Use at least 3 lines to make sure your hashtags won't be too much on the nose.
For Stories, you can hide your tags in two ways: by shrinking them to nearly unnoticeable size and moving to the "blind" area (e.g. the very bottom of the screen or top left corner), or by covering them with other stickers like GIFs, emojis or interactions.
Finding the right tags for your business
The first place where you can take a note of what hashtags will work for your niche is the accounts of your competitors. Take a look at some of their posts and notice which tags are most commonly used. Analyze them: are they specific, are they relevant?
You can scroll down your target audience's posts and see what tags they're following. You'll most likely find niche or community hashtags ‒ add them to your arsenal to help your posts get more attention.
Also, Insta has this cool feature that allows you to see related hashtags. Type in one of the hashtags you're planning to use in the search bar, and you'll see the list of related hashtags.
Another good piece of advice is to create your branded hashtag. We've already mentioned it, but this tool is too good to be mentioned only once in this guide. A hashtag that includes your company's name allows your followers to navigate through your content times easier. You can use this hashtag to receive more user-generated content to post. Just ask your audience to post their reviews or feedback posts with your branded tag, and your posts will be shown to a lot more people.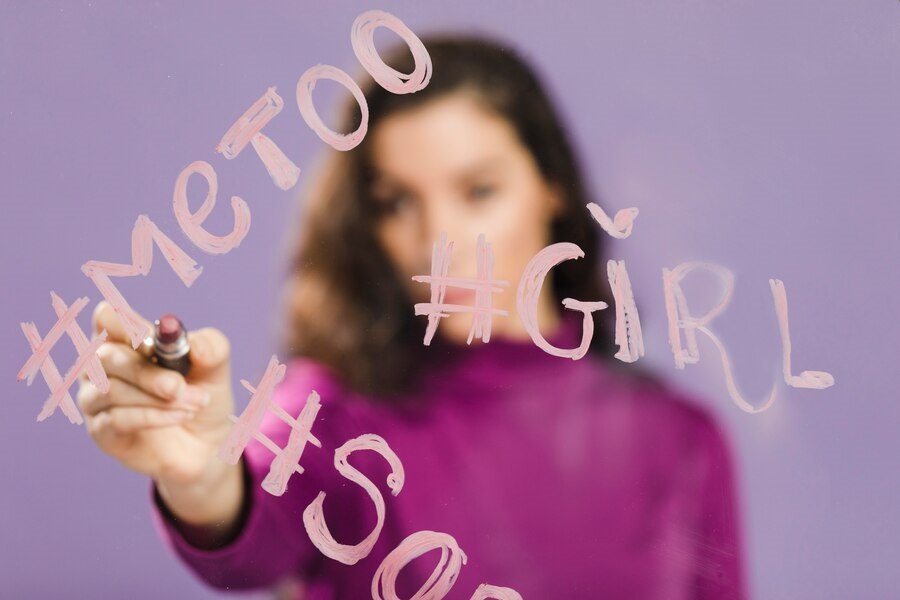 Our tips on using hashtags
Now that you know how hashtags work, it's time for our top tips and tricks on using them.
Check which hashtags work the best for your account. The best way to track their performance is your Insights page (you'll need a Business profile for that). Open it via the link under your post, and scroll down to see the number of impressions. You'll fight the option for impressions through hashtags ‒ that's exactly what you need.
Use tags in your Insta Stories. We've already explained how to hide tags in your Stories so they won't affect the visual. Add hashtags through a simple text feature (just type down the usual # and your tag afterward), or through a sticker.
Don't use spam or reported tags. Sometimes, when some content gets reported, hashtags that were included get a "bad reputation" for Instagram. This means, only top posts will be shown if you click on that tag ‒ no recent, no Stories. Your best shot will be to check the hashtag before you use it. Some tags are a magnet for bots and spammers ‒ you clearly don't need this kind of attention. We're talking about stuff like #f4f, #followme, and a lot of tags alike.
Explore hashtag pages. To get the most out of tags, you'll need to learn how hashtag trends work. If you're using specific tags that don't usually gather millions of posts, it's possible that these hashtags will stay on the top of the "Recent" section for long enough to be noticed by someone who's looking for a feature you've included in this tag. Find the best tags that will work for your brand and regularly check on how they perform on the hashtag section.
Use only relevant tags. Of course, it would be much easier if you could use the same hashtags for every post, but Instagram doesn't like repetitive content. Instead, we advise you to create a few lists of tags that will be relevant for different posts. Also, when you're posting a tag that's relevant to your target audience, your content will be shown exactly to people who will like it and follow you.
Check if your tags mean what they're supposed to mean. There are no spaces in hashtags, and some words merged together might mean not exactly what you're applying. For example, the PR team for Chester Literary Festival failed really hard with creating the #CLitFest tag for the event. Let's face it ‒ your first thoughts are clearly not about Chester or literature when you're seeing this tag for the first time. Tags can be problematic if you're not thinking forward on how they will look for someone who's not familiar with your business.
Keep your tag lists in your notes or somewhere you can copy and paste them in a quick way. It's really convenient when you need to post your content in a short period of time when there's no opportunity to come up with all the hashtags you need.
Express yourself through specific tags, include them in every bit of content you post, and watch your metrics grow. Works for everyone, for every business niche, so it's definitely worth trying.
---
Comments:
---
Also read:
What Does S4S Mean on Instagram And How to Do S4S: What does S4S mean for your Instagram?
How to Recover Permanently Deleted Instagram Account: How to recover your Instagram account and get back online?
How to Hide Chat on Instagram Live: Why would someone want to hide a chat on their Insta Live stream?
What Happens When You Mute Someone on Instagram: What happens when you mute a certain follower?
How to Increase Social Media Followers Using My 8 Killer Tactics: The benefits of using social media for your promotion
How To See What Someone Likes on Instagram: Can you see someone's activity on Instagram?
5 Instagram Filters You Should Be Using In Your Feed: Why would you need to use an Instagram filter?
Step-by-Step Guide to Increasing Instagram Followers Without Following Others