How to get an Instagram Verified Badge for FREE
Insta verification is something that everyone looks up to when some people get it nearly automatically. Politicians, celebrities, big brands, and other famous names have that small blue tick near their Instagram usernames. You can get one, too!
The thing is, the verification badge was originally created to prove someone's authenticity, to distinguish real people from impostors. Verification exists nearly on every platform ‒ both on social media like Twitter, Insta, or Facebook and on Tinder and Snapchat. It's a way for the platform to confirm you're a real and unique person. And you are! So, technically, you're entitled to have this checkmark next to your username.
You don't even need thousands of followers or a frequent activity on your profile. All you have to do to receive a verification checkmark is to meet some criteria and make your account public. Let's get a shift on and see how it all works!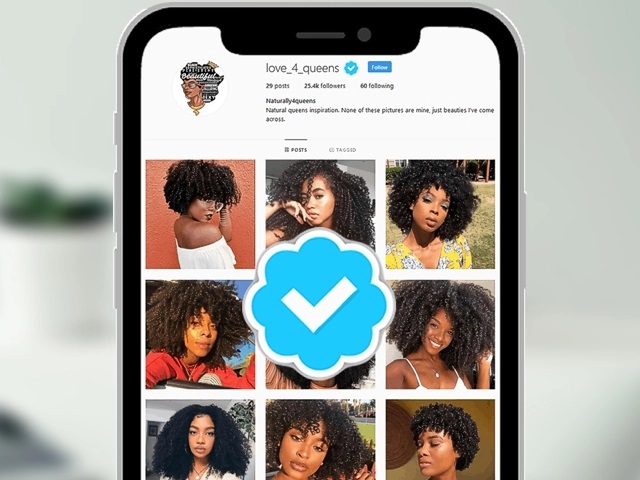 What do you need to get verified on Insta?
Instagram is a picky platform. The team reviews every request manually and checks if there's a real person behind the account. Even if you're already verified on Facebook or Twitter, you won't get an automatic verification on Insta. We'd say you need some luck to receive the badge ‒ but don't worry, we've got you covered.
First of all, let's remember the main person of the verification ‒ to distinguish real people from impostors. Therefore, you have to be someone that can most likely be impersonated. Technically, everyone falls under this category.
To get a high chance to be verified, you have to behave according to Instagram Community guidelines and Terms of Service. You'll also have to meet all of these criteria:
be authentic. Your account should represent a real, existing person, or a real business. If you're a fan account, that's not your option;
be unique. You can get the checkmark only if you have one account per your person. If you're a brand, the only exception will be a profile in a different language. Also, the account has to be public ‒ private accounts don't get badges;
be ready. You don't need thousands of followers but have at least your bio information filled in and at least a few posts present.
You can also attach some proof of being "recognizable" in your verification request. It can be a photo or a scan of the news where you're mentioned, an online article, or a viral video about you. These options will work in your favor.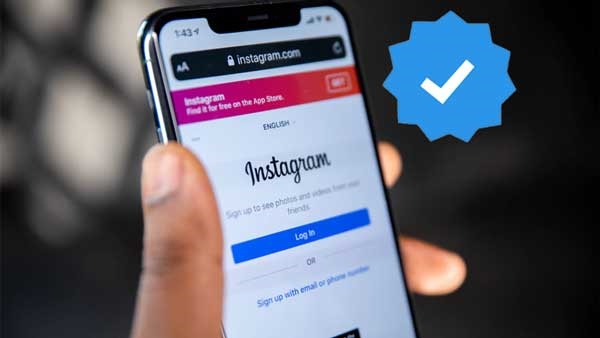 Getting that blue tick without huge online fame is possible
Not only celebrities and big names get that badge. Even if you're under 500 followers, you can still get verified as long as you meet Instagram's criteria and the team decides you're eligible.
The process of submitting a request is simple:
open your Insta settings;
choose the "Account" option;
tap "Request Verification"
follow the instructions and provide the Instagram team with all the info.
A note from us: the truth is the only answer. Put your real name, real ID photo, and your chances will be significantly higher. After you've submitted the request, it will take a few weeks for the team to send a response. You'll either receive a "yes" or "no" notification in the app.
Our tips on Instagram verification
Your chances of getting verified can be higher with these side notes. This is not a manual, but a list of advice that can improve your luck.
Don't pay money to anyone to receive that badge. Even if someone says they're working for Instagram, don't do it. You have no guarantees both for success and for a refund ‒ it's better not to challenge your luck like that. Even if some service or digital agency offers you this option, they won't give you a legal warranty that the operation will be successful. And yes, no one can "sell" you the checkmark ‒ it just doesn't work like that! Beware the scam accounts and websites ‒ better spend that money on something more useful and probably working.
Check if you have impostors. If you do ‒ you're lucky, because that's exactly what Instagram needs (aside from a neatly filled-in request form) to prove you're an authentic person. It's literally the purpose of the verification ‒ use it to your own benefit!
Get real followers. The size of your audience doesn't matter, and yet, chances are high that if you look overall more credible, you'll most likely be verified. Bots won't work here, though ‒ Instagram is serious about them, so you need real people only in your audience.
Be searchable. Instagram often wants proof that you're significant and truly unique ‒ prove that through media articles about you, any media mentions, your posts ending up on the "Explore" tab ‒ literally anything that shows you're worth searching for will work. If you're a brand, there's no time like this to google yourself.
Be honest. Use only the truth and facts while submitting your request. It's a no-brainer, but some people still manage to get a "no" only for putting their nickname instead of the real name, or for using fake IDs.
Apart from being notable, your account has to look decently. That means a complete bio, at least a few followers and posts present, and a profile pic. This is a minimum, but you really want to do better ‒ have some engagement under your posts and look like an active account that won't be covered in dust in a few months.
Don't step away if you fail. A rejection here is not a reason you should stop trying. If you want it, you'll get it. Improve your marketing plan, execute this perfect strategy, wait until your engagement rate grows, and then, after at least the month after your initial request has passed, you can try again.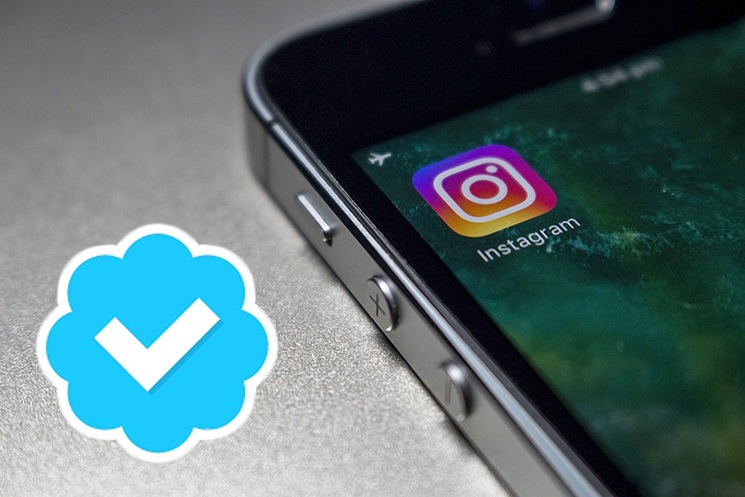 All of the above doesn't mean you have to stop your online growth the second you receive the blue tick. This badge is just a benefit to your PR and marketing strategy that shows your authenticity. You're more than a blue checkmark ‒ prove it with your content, with your brand communication, and with the way you position your profile. Stand out among competitors, and this badge will shine even brighter. You don't need to prove anything to anyone, but the verification shows your effort, and you can show that you can keep up to that good mark.
---
Comments:
_______________kanha
2022-12-13 09:28
Thanks
---
---
Also read:
Step-by-Step Guide to Increasing Instagram Followers Without Following Others
How to Respond to Instagram Comments: The Best Ways to Respond to Instagram Comments and Increase Your Followers
15 Questions That Will Get You More Comments on Instagram: These questions will give you TONS of comments
What You Need to Know About Getting Verified on Instagram with Less than 500 Followers
Your Guide to Rebranding Your Instagram Business Account: Why does your business need Instagram?