Top Instagram Marketing Trends: What to Expect in 2021
Over the years Instagram has grown from a cozy social network where you can share your selfies with your friends to one of the biggest digital marketing platforms. That's what we call growth! Although this social network boosted its marketing opportunities for business after being bought by Facebook, aka the world's No.1 social media marketing platform, the potential was there, and it's still growing.
We've collected eleven trends for your business Instagram account to give your brand an audience and engagement boost in 2021.
Using video stories
Stories have a better impression rate than posts, and using them might increase your brand awareness, as well as promote your product. Video stories are a must-have for your company's marketing strategy this year if you want people to engage with your content and become interested in buying your products or services.
Thanks to TikTok, people got used to short and engaging vertical videos, and uploading those to your Stories will bring your brand closer to people. Upload engaging videos using interactive stickers, gamify customer experience or promote your company — video stories are suitable for engaging followers in all kinds of activity.
Instagram carousels
One photo is good, two or three are even better. Carousels can have many uses — from extending text posts (if you have an expert account) to showing off your products or services. A few uses of carousels we can think about:
before/after galleries for beauty industry business;
new product line announcement;
photoshoot gallery or small portfolio for photographers or graphic designers;
products on sale gallery;
quotes of the day gallery for influencers.
Basically, you can use Instagram carousels to tell followers your story — this is a part of the storytelling trend in 2021. Despite the popular stereotype, people love to read long posts and explore more than one picture at a time. The engagement rate on posts like that is higher than on those that have a single image, and generally, posts with carousels can aid you in creating a better brand image.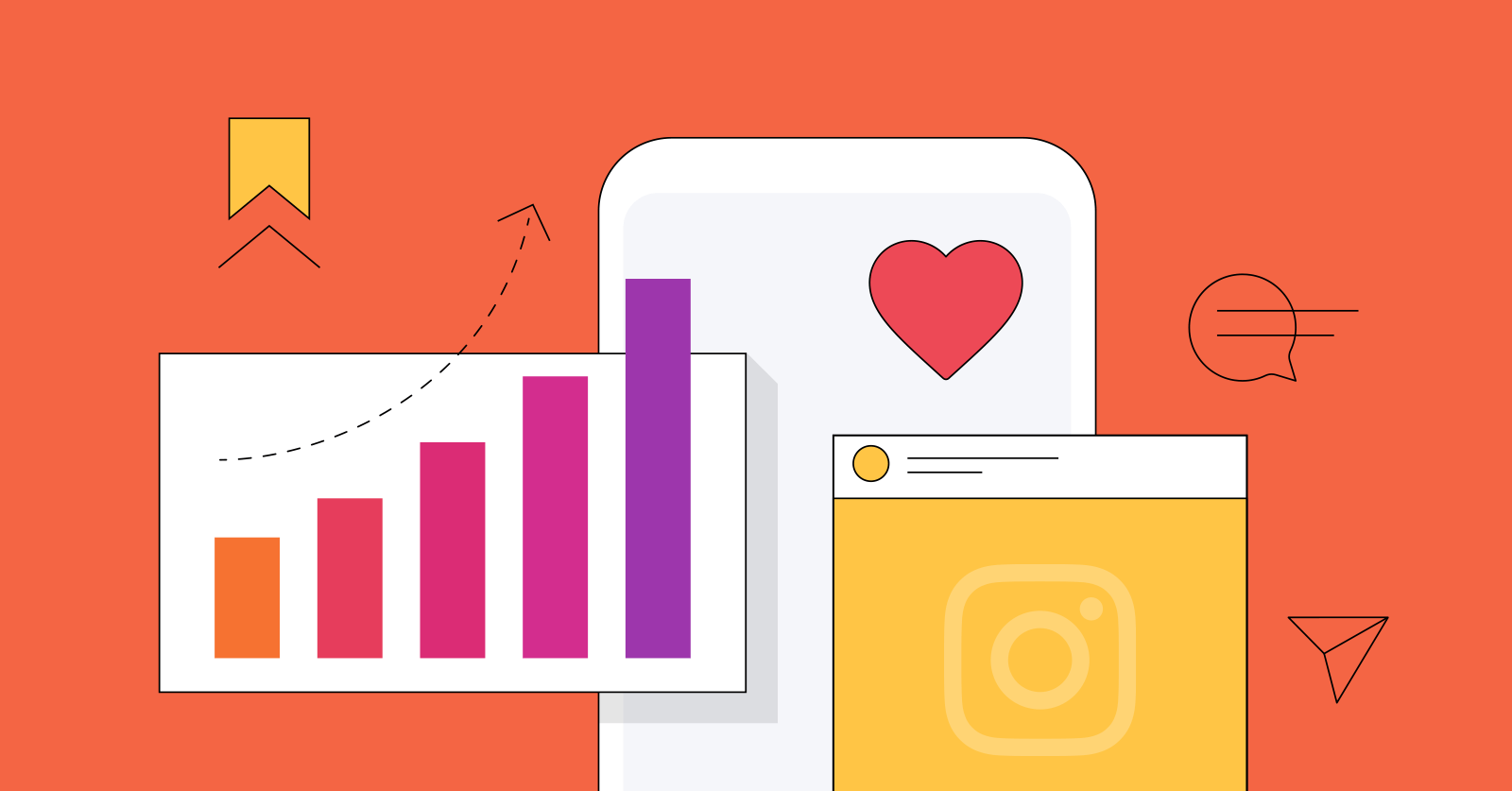 Shopping tags
If your company specializes in selling goods or you're an influencer with a history of creative collaborations, shopping tags are a must-have for your posts in 2021. This way your followers won't have to search for a link to the shop and can buy items directly from posts.
It works this way:
1. Make sure you have a Business Instagram account.
2. Open Facebook Business manager connected to your brand account, find a Resources — Catalogue tab and click on "add catalog".
3. Fill the catalog with your products.
4. Choose an image, video, or carousel containing products you want to put a tag on.
5. Before tapping the "Upload" button, choose "add shopping tags" and products from your catalog on your content.
This option creates a lot of possibilities for your business. First of all, you can integrate Facebook shopping services in your online store shopping cart, and your customers will be able to order stuff right from Instagram. And the next great feature is a bookmarking option — anyone who taps on the shopping tag is able to add the product to their wishlist.
Important note: this feature works only if you're selling products and not services.
Nano-influencers
Influencer marketing is one of the most powerful marketing tools on Instagram because people trust their influencers — even when it comes to everyday life choices.
Nano-influencers are bloggers with fewer than 10000 followers — they usually become popular in small circles and very small niches — usually, it's their hobbies and side hustles they're blogging about.
Why them? Because people like this don't chase big numbers and focus on their content — and they have a big percentage of the active and engaging organic audience, which is perfect to target your product (if it's from the same niche, of course).
In most cases, nano-influencers can promote your account or product on great terms, unlike content makers with hundreds of thousands of followers, who might want special terms for your collaboration.
A small and exclusive audience that's interested in your product is just what you need — and nano-influencers surely can help you with promotion.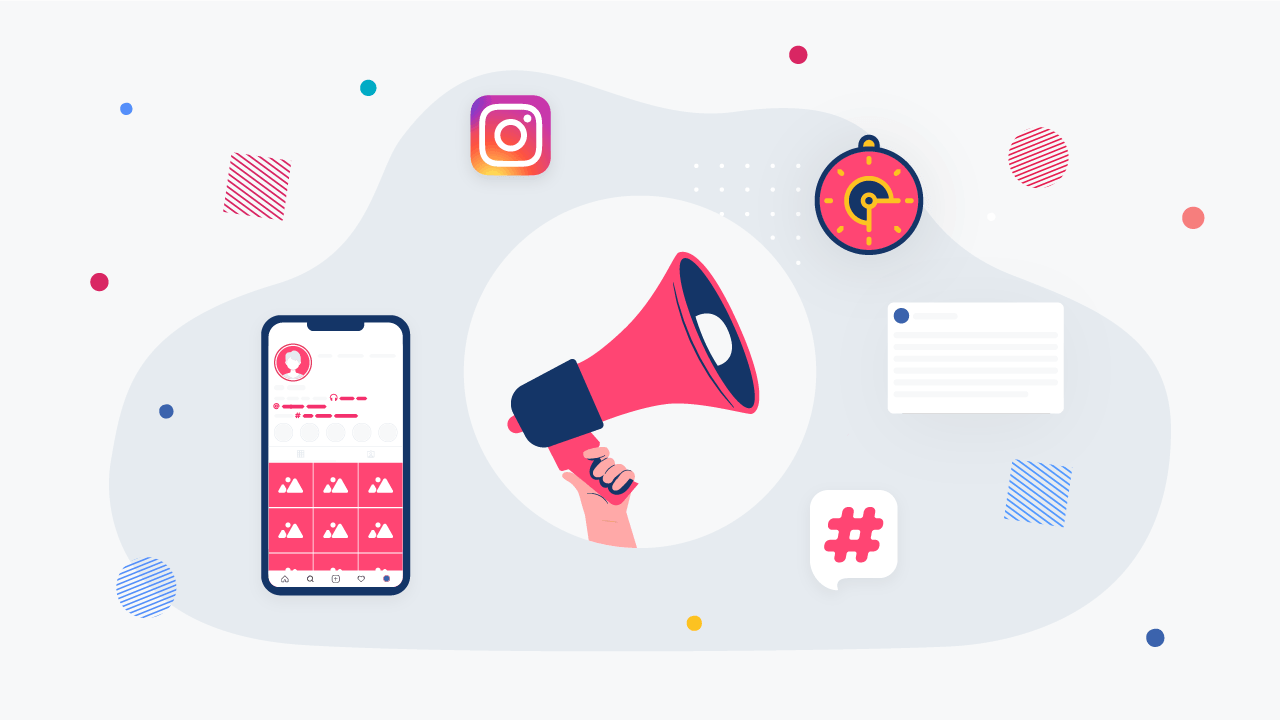 Authentic profile
People adore sincere content and hate generic pictures from stocks — this is the new era of sincerity. And yes, you can profit from that.
Post creative and engaging posts that show your or your brand's individuality — don't make it too boring or too polished. Be sincere, be honest about your values and priorities, and you'll find a lot of people who share them with you.
Don't copy anyone's style and don't try to make your account too perfect — perfect is not honest. The key to winning people's hearts is individuality.
Instagram Reels
Introduced in August '20, Reels are in serious competition with TikTok. The point of the service is the same — short engaging videos with vertical scrolling. If you're not sure about using TikTok for your business but definitely want to try it, start with Reels.
Reels allow you to upload videos for up to 15 seconds, and the Instagram algorithm shows them both to your followers and to people who might be interested in your area of expertise. This is great for promoting your services and products — create engaging videos that show the best features of your products or captivating moments of your services.
For the beauty industry, you can show the process of any procedure or behind-the-scenes moments. For small brands, this is your chance to advertise to bigger audiences. Explore Reels trends, use this feature smartly, and you'll see the results.
Micro-brands are on the top
Same with nano-influencers, micro-brands are the new black for 2021. This is majorly caused by the pandemic when people started to support local small businesses instead of corporations.
Micro-brands are sincere about their values and honest about their product features. If you have a small local business, base your marketing strategy from a micro-brand point of view: focused on customer comfort and values instead of chasing big numbers.
Being closer to people means you can more easily earn their trust — and nowadays this trust means a lot more than in pre-pandemic times. Focus on your audience and let them tell your story to their friends — that's how the best brand advocates are born.
Less polished — more engaging
People have had enough of pitch-perfect videos on their Feed and Stories. Campy tunes, cool transitions, stylish titles — been there, done that. In 2021, your audience wants something fresh and raw — so give it to them.
The world won't explode if you'll post an engaging video in your Stories without perfect editing. In fact, there's more chance your followers will watch it till the end instead of scrolling past because no one likes it when someone shoves an obvious promotion in their face on a regular basis.
Like we said — be honest, be imperfect, focus on values and features. Show that your brand is the best not through extreme editing, but through unique and trustworthy content.
IGTV
Long videos are great for multiple goals:
creating detailed visual guides;
creative collaborations;
saving important Lives for revisiting;
life blogging;
creating footage from different events;
showing your brand's product line in detail.
While Instagram Feed won't allow you to post a video longer than 60 seconds, IGTV doesn't have this time limit. It's like YouTube without actual YouTube.
Important note: don't forget about Instagram community policies and check your videos for safety — Instagram won't allow you to post misleading, provocative, or dangerous content.
Regular posting
We don't say that posting a few posts a day is a new trend (in fact, only a few industries can do it without harm to their follower numbers). What we want to say is — scheduling your posts and stories is great.
Consistency is what drives Instagram as a platform — the algorithm will downgrade your posts in the Feed if you haven't been posting content for a long time. Create a schedule for your content plan and use one of the tools to schedule your posts — Facebook Business Suite or Creator Studio, for example.
Consistency is one of the best ways to keep your audience engaged all the time — don't disappear, and you won't lose followers and their interest in your company.
Advanced metrics
As a platform, Instagram has grown way past the likes to comments ratios. Today's metrics can be quite complicated — 3-sec video watch-through rate, ROI, profile or link clicks, etc. To get an explicit visualization of this data and to analyze it in the appropriate way, you'll need a tool or two for tracking these metrics.
The thing is — Instagram complicates its algorithms with every passing day, so every metric can matter for your marketing strategy. These numbers directly influence your sales, so you might want to keep an eye on them to track changes in your Instagram account's marketing efficiency.
Many influencers use Instagram Insights — the default metrics tool that comes with the Business account, but for business that depends on sale rates, you might want a more insightful tool. Knowing what every metric means will help you achieve your business goals with less marketing expenses.
Conclusion
2021 Instagram marketing trends follow the 2020 path, using the same tools and techniques, but with a slightly twisted meaning. Expanding your marketing experience with these tools can help you develop a better brand image and grow a bigger loyal audience.
However, this doesn't mean you're obligated to follow every trend we described in this article. Choose wisely because every business is unique and demands an individual approach to marketing. Build your strategy solely on your business goals, and don't forget about your audience's needs.
---
Comments:
---
Also read:
▷ Useful Suggestions on How to Get Free Instagram Likes ≡ But what about Instagram hiding likes?
▷ Strategies on How to Make Money on Instagram ≡ How to Make Money on Instagram With & Without Followers
▷ How to Use Instagram for Business? ≡ A Practical Step-by-Step Guide
▷ How to Start an Instagram Blog and Build a Steady Following: Eight key steps for successful Instagram start
▷ Instagram Bio Checklist: Creating the Best Bio for Your Page & How to make a good first impression by your bio
▷ How to see someone's Instagram activity: What kind of activity on Instagram every other user is able to see?
▷ Can People See When You Look At Their Instagram: Can someone see you stalking them?
▷ 10 Cool Features to Use Instagram Stories Like a Pro: How do Instagram stories work?