Strategies on How to Make Money on Instagram
Instagram is constantly growing both as a social media platform and a powerful business tool. It's a perfect place to get some extra attention to you or your business, promoting it to get more sales and followers.
With its expanding audience, this social media platform is great for making money — the more followers you have, the more sponsors catch their eye on your content for their marketing purposes. 
And the best part? You can make it as creative and fun as you want if you write it down in your marketing strategy. Instagram has plenty of popular services to make it possible:
Stories and live Feed;

Live streams;

IGTV;

Guides;

shopping tags;

creative masks;

sponsored hashtags and even more.
Influencers can either make money via starting their own e-commerce business or via promoting sponsored posts or products.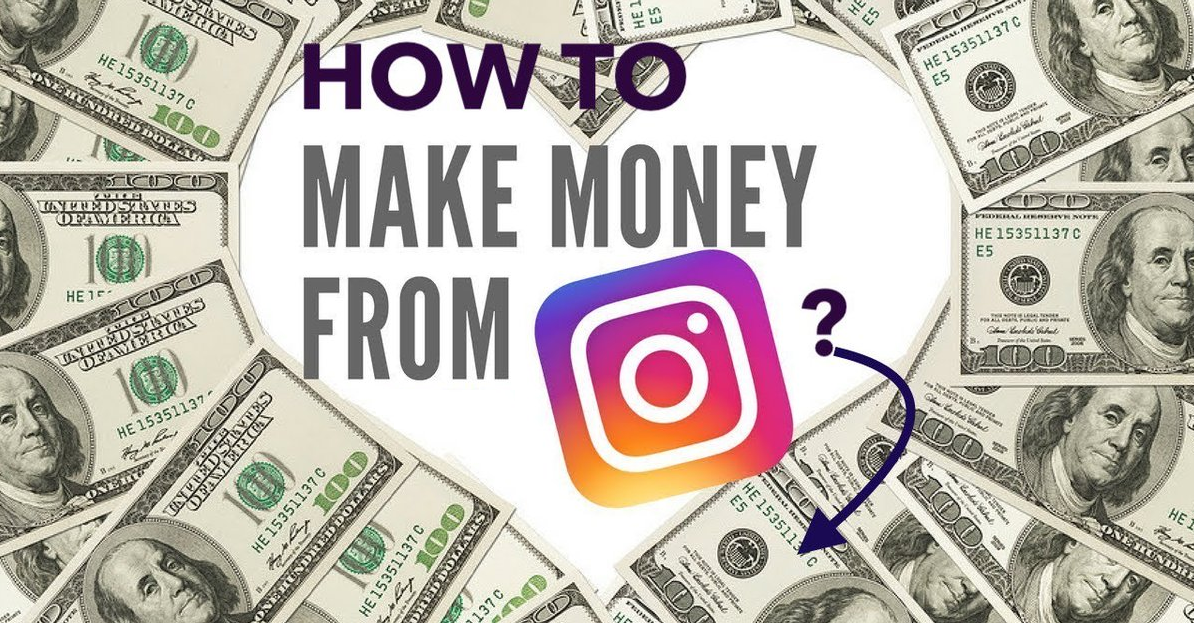 Making money on Instagram: is it even possible?
There's one thing we can say for sure: Instagram is a money-making machine if you know your way around it. All you have to do is to become an influencer, aka an account with many active followers who dig your posts or products. Sounds simple, but there's more to it — gaining a loyal audience and getting them to trust you is not something you can do in one day.
Going from "why?" to "how?", we'll share a few ideas on how to make money not in a short time, but through the enjoyable and creative path.
Tip [the obvious] one: become an influencer and receive money for sponsored posts.
Brands search for ambassadors and paid promotions all the time, meaning it's your opportunity to shine if you have a suitable audience. The not-so-secret superpower of influencers is the ability to build a strong bond with their audience, full of trust, and the ability to trust a brand more if their favorite account recommends it.
A few notes from us:
Mark your sponsored posts with #sponsored or #ad hashtags, so your audience won't feel like you're trying to trick them into buying stuff. Everything goes smooth and becomes possible if you're honest.

Make use of shopping tags — buying things right in the app is faster and easier than looking for your sponsor's online shop. 

Be creative, but always keep in mind what your followers like. You have to have some insight into their interests to see what they will like and what they will totally consider as something inappropriate or not-you. Metrics might be boring, but they're too important to ignore.

You have the right to promote anything you like, but some things are too risky to promote because doing so might cost you a reputation. We're talking about controversial posts, noticeably low-quality products, and campaigns that are objectively too cringy for your followers or even modern society.
Moving forward to tip two: participate in an affiliate program to receive money for bringing new buyers.
The only difference from the previous tip is that you get a direct cut from sale rates and not a sum you previously agreed on. Basically, the more people buy products from other people with your referral code or link, the more money you receive.
To do so successfully, you have to do exactly three things:
create engaging posts;

write cool captions — so cool that someone might want to read till the end, where you have referral code and call to action;

make your referral code or link visible: you can put the link in your account's bio and mention it in your Stories and posts, or put the code in the caption with motivation to use it — usually getting a special 5% off for your followers works great.
And of course, it's an ongoing job — it may be difficult at the start, but if you have a steady growth plan and a great affiliate partner, your income might increase quite significantly.
If you're not the type to enjoy being popular, you'll be interested in our tip three: become an assistant to another influencer.
Being behind the scenes is a tough job, but it's fully awarded. You'll be a virtual assistant who helps to sort photos into perfect profile timelines, create engaging posts, Stories, and other creative materials. Also, virtual assistants sort and filter requests from sponsors, run ad campaigns, and track the metrics. The more services you can provide, the more money you eventually get.
It's also a great opportunity to practice your marketing or photo editing skills — some influencers can even ask for services like these, providing a good payment.
Tip four: sell your own products. Why sponsor other people, when you can do it for yourself? If you're too shy for the camera, you don't even have to post your photos — some products are perfect for photography. Take great photos, post them and write engaging captions — that's your second step after filling the stock with the stuff you want to sell.
You can sell physical or virtual products — both categories fit well into e-commerce terms on Insta. It can be something you personally created — posters, pins, hand-made clothes, or digital products.
With the use of powerful marketing tools, you can boost your sales in no time. And don't forget shopping tags and promo hashtags — they allow people to find your shop faster and buy stuff directly in the Instagram app.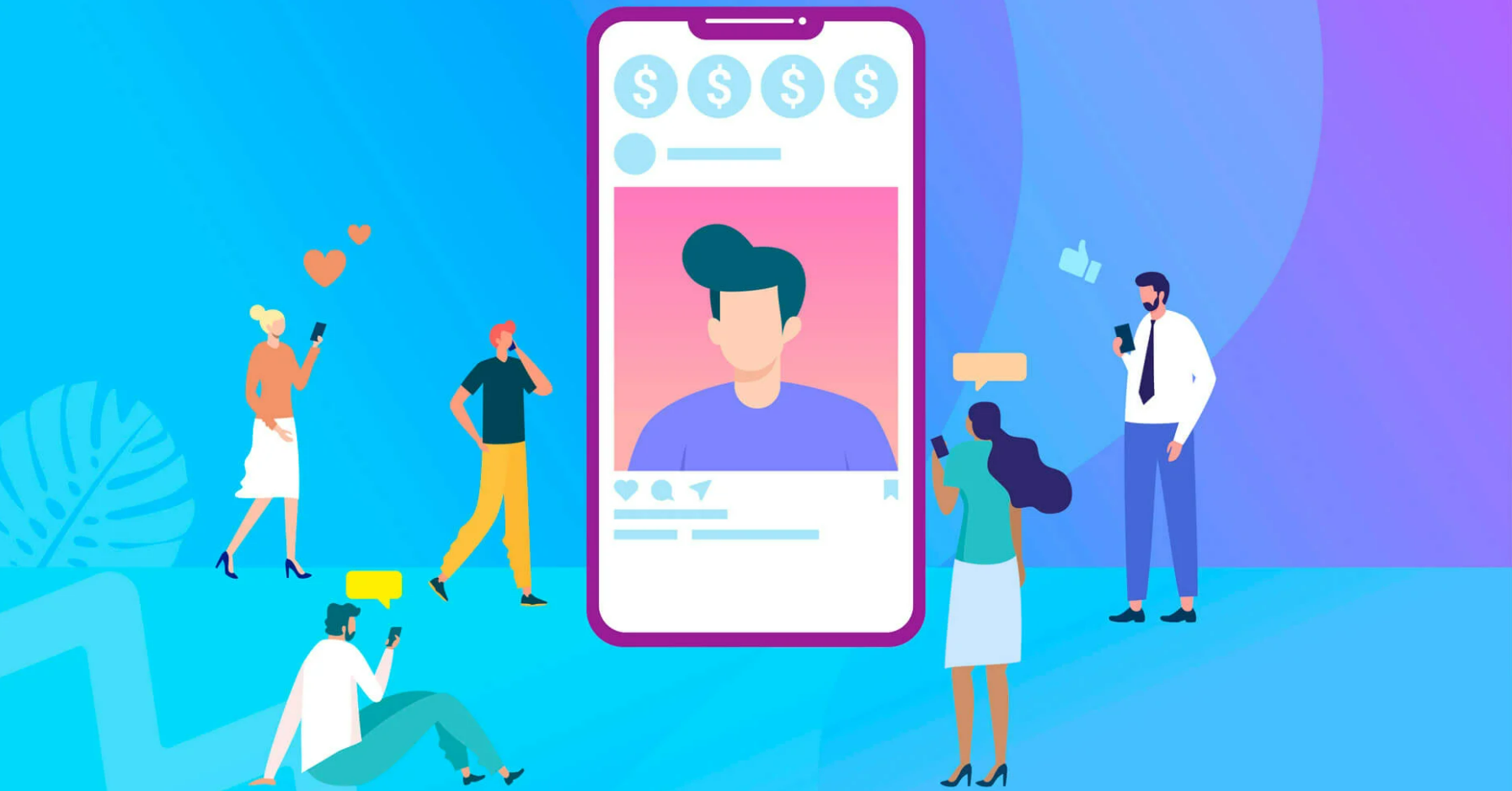 What do you need to become big on this platform?
We'll break down this process in a few steps — how to follow them is your next concern. Our advice is: be creative and brave — this is the best way to become popular enough to promote products.
Learn how to work with Instagram for Business. This is by far the most important thing to do — switching to a business account allows you to track metrics and post sponsored publications (and much more).

Create an Instagram Shop. This one requires a bit more than just creating a business account — you'll have to integrate a product catalog via Facebook Business Manager.

Learn how to integrate third-party shopping apps. Some applications provide a perfect opportunity to shop and check out without leaving the Instagram app. There are plenty of them with different handy options — choose what works best for you.

Follow posting rules. Instagram algorithms change every day, but some things remain constant: what is inappropriate to post, how many times per day is it inappropriate to post, and how many hashtags to include. Also, community experience provides us with another helpful tip: don't post too often and don't post too rarely.

Nail your photography and photo editing skills. The only way to sell on Instagram is to create high-quality content — unique and creative. Choose the best filters to enhance your shots or edit pictures manually, using photo editing apps.
The other big part of the process is building a big and loyal audience. We've got your back here, too!
Make your username searchable and easy to remember, choose a short and clear account name, and use a strong bio within 150 characters — only important information here. If you have a website, add the link in the corresponding field — it's the only way to make a link clickable on your account.

Create your unique hashtag, so it will be easier for people to find your profile. Don't make it too long, or else no one will want to type it in the search bar. The personal hashtag is also great for checking how popular you are based on other people's posts with it. Also, you can receive honest feedback from posts your followers posted with this tag. For common hashtags, don't make them too common. If you want people to find your, let's say, gift store in Boston, your tag should look like #giftstoreboston or #buygiftsboston, and not like #boston or #gift. Choose your tags carefully — they have to be related to your niche while being precise enough to find you via them.

Engage with other people from your niche. Follow them, comment, and participate in events, if it's possible. In short, make yourself seen and heard. When you're present in niche-related activities, people undoubtedly will notice you and might become interested, so use every opportunity you get.

Create appealing captions. They're meant to make people invested in your values and ideas — it's the first step in the process of creating a loyal audience. Intrigue, tease, teach, motivate, ask with your captions — it's a really powerful and still so simple tool. For every type of post, there is a defined pattern with a certain style of writing, tone of voice and text structure.

Use Stories, Live streams, and IGTV. These services help you to create truly engaging content. Also, they have other helpful options — stickers for Stories, reactions for Live streams. Be consistent and engage in your content, and you'll see the result in no time.

Post on time and do it on a regular basis. If you do so, Instagram algorithms will consider your profile active, moving it up in people's feeds. The best time to post will be the time your followers are at their peak activity — you can find this metric data on the Instagram Insights page.

Create collaborations with other influencers. It's a great way to grow an organic audience — people who share the same interests as you will notice your profile and a big part of them will become your followers, so don't miss out on creative collabs and ad campaigns in your niche. Also, don't be shy to ask a bit bigger influencers to collaborate with you — you might just have what they need to run a successful campaign.

Ask or motivate people to engage. Yes, it's totally okay to do it. Use interactive stickers in Stories, ask questions there or in your posts and create polls — there's nothing more effective and trustworthy than user-generated content. You can do this in your captions: ask a question on the post's subject or motivate people to perform an action — follow you, write a comment or share your post in their Stories. The best part is — if you have really interesting content, your followers will do it for you.

Try Instagram Ads or Promotions. It's a paid option, but with targeting your perfect audience you can reach out to these people in no time, offering them your content. This is one of the most effective ways to promote your account and business, so when you feel like your profile looks great, go for it.
So, there are reasons and possibilities — you definitely need an Instagram Business account to become popular and earn good money. Don't forget about the wow-effect — it's the thing that sells the most on this social media platform. That's why we're so keen on reminding you to be creative and create truly engaging content. This so-called strategy works not only with influencers but also with businesses. Becoming popular means gaining trust, and trust can be easily converted into sales on your website.
To sum it all up, creating a great additional income from Instagram is more than possible. You'll need to learn some tricks and master some tools, and the most important part — you have to be interesting. Use every opportunity this platform gives you to promote your business and explore your audience, their fears, and their likes. This is basically a key to being important to your followers, so don't miss out on creating valuable content.
If you're completely new to this, don't freak out, and take baby steps. Everything is possible as long as you believe in it. Start with setting up your account and creating posts, define your perfect audience, and build a step-by-step marketing strategy. You have free tools to get materials to analyze: Instagram Insights give you full info on who is your main audience, when they are the most active on the app, and what posts had the most reactions and engagement.
---
Comments:
---
Also read:
▷ Top Instagram Marketing Trends: ≡ Instagram Marketing Trends for 2021-2022 You Need to Watch
▷ Useful Suggestions on How to Get Free Instagram Likes ≡ But what about Instagram hiding likes?
▷ How to Use Instagram for Business? ≡ A Practical Step-by-Step Guide
▷ How to Start an Instagram Blog and Build a Steady Following: Eight key steps for successful Instagram start
▷ Instagram Bio Checklist: Creating the Best Bio for Your Page & How to make a good first impression by your bio
▷ How to see someone's Instagram activity: What kind of activity on Instagram every other user is able to see?
▷ Can People See When You Look At Their Instagram: Can someone see you stalking them?
▷ 10 Cool Features to Use Instagram Stories Like a Pro: How do Instagram stories work?